We're a colorful mix of big characters – approaching life with a combination of gut instinct & deep data.
Clémence Luc
Analyst
Coming in hot from Paris, meet: Clémence. She is focused on finding the rare gems across Europe.
She began her career in consulting before moving on to private equity and finally finding her way into early-stage entrepreneurship at a French-American acceleration fund, working to bridge the two venture communities.
From sourcing and fundraising to building mentorship programs and creating brand awareness, she tackles whatever comes her way. Having worked at a Swedish radio station and organized fashion shows, she'll support you in your craziest ambitions with her never-ending optimism. Clémence is known for her smile, her energy and, above all her no-bullshit attitude.
Welcome to Amsterdam, Clémence.
David Zwagemaker
Partner
Lawyer-turned-strategy consultant-turned-founder-turned-investor...
David's been around the block. He started his entrepreneurial adventure as a Managing Director at Rocket Internet, a boots-on-the-ground rollercoaster of building up companies from Singapore to Bangladesh, or as he recalls it, "(obviously) the craziest time of my life."
Afterward, he co-founded painting marketplace Weissmaler together with a former Rocket colleague. His founder days taught him lessons that he keeps with him to this day; "We scaled fast, serving hundreds of clients within months. We raised three seed rounds and hired 30 people within a year. Perhaps we went too fast: the business did not make it in the end."
At Peak, David brings a hard-analytic skillset and pragmatic day-to-day experience. Part of the sharp-data team, David geeks out over growth metrics, number crunching, and bikes.
Felicia Nordgård
Associate
The harder you work, the luckier you get
Felicia is Stockholm based and recently joined Peak as Head of Nordics. She comes from the finance world and spent three years working for Goldman Sachs in London.

Before joining Peak, she worked at Invenio Growth, a venture strategy firm helping enterprises keep up with disruptive startup innovation. Growing up, she competed for the Swedish national team of rhythmic gymnastics, a sport she is still enthusiastic about. Also contributing to her interest in health and well-being.
Friso Kolkman
Analyst
Friso is going back to the future.
F
During his studies, Friso founded AI Heroes,  a creative consultancy specializing in AI, data science, and prototyping. As the ultimate Tesla fan-boy, it is no surprise that he went on to join an electric vehicle scale-up supporting sales.

On the Peak team, Friso is on the front line with deeper analyses and first conversations. We love him for his visions of the future and his willingness to consider anything possible.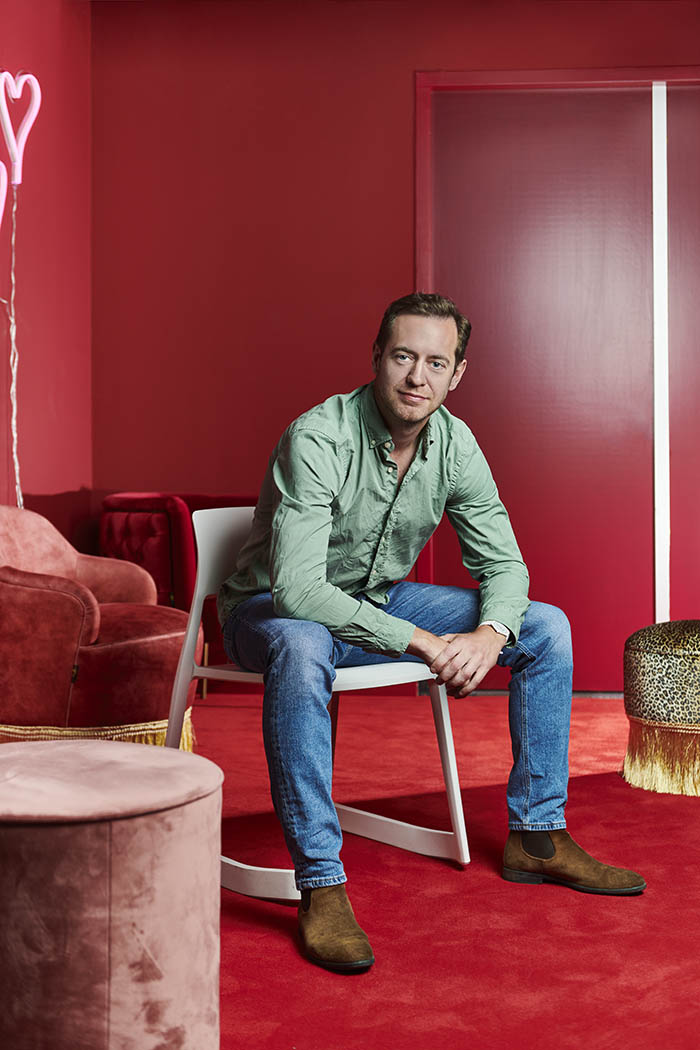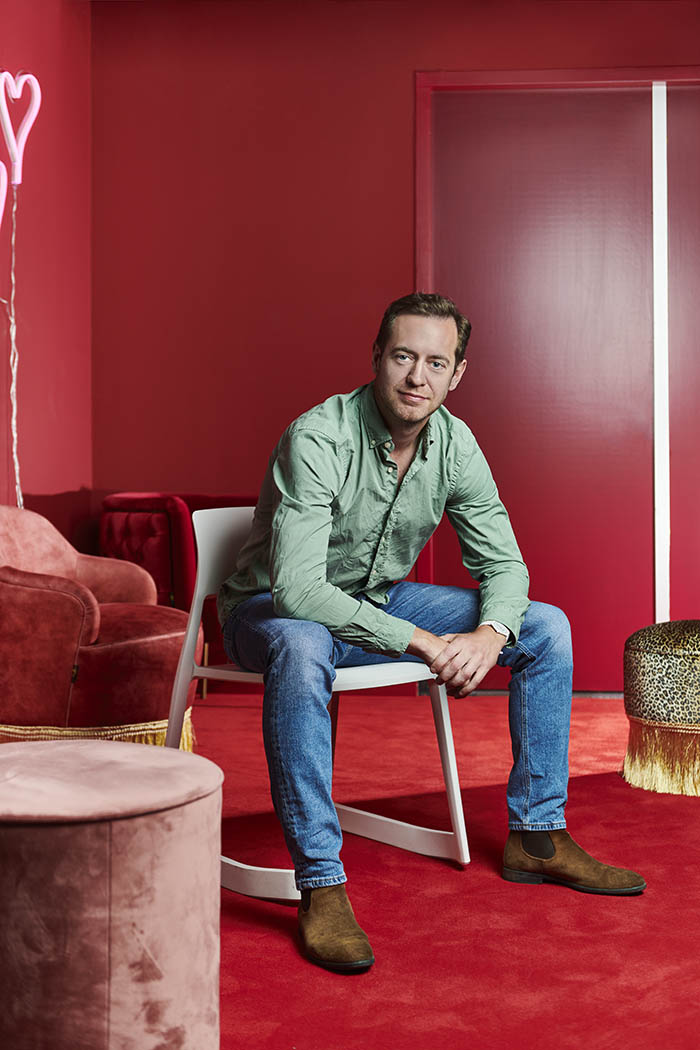 Georg von Schwarzkopf
Principal
From consultant to charity fintech founder to healthcare private equity… Georg does not fit in a box.
Like others on our team, Georg has worn many hats. Starting his career as a management consultant at BCG, Georg made the leap to the founder side as co-ceo of Elefunds, a fintech startup on the mission to assist charity fundraising and transparency.
Georg has also seen the later-stage Private Equity side at Gilde Healthcare, focusing on buyouts of small-cap healthcare companies. At the time, he also managed an angel syndicate, investing primarily in healthcare and fintech startups in Germany.

Based in Berlin, Georg leads the charge in both sourcing and networking in Germany, Austria, and Switzerland (DACH). We love Georg for his hands-on working style, passion for founders and their ideas, and for his Spotify playlists, which he just keeps on sharing.
Heleen Dura – van Oord
Founding Partner
"Guts is doing things that others do not dare or do not see."
Heleen is one of Peak's founding partners. She previously co-founded international advertising player DQ&A Media and, one of the highlights of her many ventures, built up the LOEY awards to stimulate innovation in online innovation. In the long list of lessons that she learned the hard way, how to say 'no' was the most difficult – and the most important, "You can't do it all. You don't have to want to do everything."

For Heleen, entrepreneurship is creating something out of nothing. This is where she helps founders thrive: winning the first customer, building the champion team, and fundraising.
Indra Sharma
Partner
"If you're very strong you need to be very kind"
Indra is our partner based out of Stockholm. She works cross geographies but likes to keep an extra eye on the Nordics. She led the Axel Johnson conglomerate's VC efforts and previous to that she was responsible for Nordic investments at EQT Ventures. She has an extensive background as an operator and was part of scaling Swedish payment house Bambora Group into a fintech unicorn. Indra is half Indian half Colombian born and raised in Sweden and she speaks five languages fluently. Her international background has nourished her curious nature and she often spends her nights on the phone discussing societal issues instead of sleeping.
Rather than waiting for something to happen, Indra prefers to roll up her sleeves and make it happen. Come rain or come shine – she loves to apply her hands on experience and help founders with whatever they are battling at the moment.
Indra is an advocate for women and minorities within the tech and business world. She is a published author of the book 'Role models – the women that shape our future' that she co-wrote to shed light on why entrepreneurship is the key in increasing equality in the world.
Johan van Mil
Co-Founder & Managing Partner
Johan van Mil
Co-Founder & Managing Partner
"Don't try to please everybody, look for alternative ways to get things done, give 100% on one big goal – and do not move on before it is done."
A life-long entrepreneur, Johan has built, bought, and sold over 11 companies, from data marketplaces (Adatus) and social marketing software (ReturnSocial) to email marketing platforms (MailMedia), and more. He looks back on these successes – and failures – as lessons of hustle, perseverance, and humility.
Making the move from founder to investor, Johan founded Peak with 5 fellow entrepreneurs in 2008. Over a decade and 4 funds later, he ensures Peak's entrepreneurial DNA continues on: raise capital from experienced entrepreneurs, invest in genuine people, think in big opportunities.
He is the true embodiment of gut instinct and entrepreneurial power in the Peak team. Be it personally hunting for key hires or closing exits, Johan always has his sleeves rolled up to help our founders think bigger and move faster.
Madeline Lawrence
Associate
Gut instinct meets big-vision thinking: Meet Madeline.
A real renaissance woman, Madeline is armed with a thoughtful opinion on absolutely anything and everything. As a product of two cultures, she combines Southern European flair with American-sized visionary thinking.
Prior to joining Peak, Madeline built up ASIF Ventures, a first-check VC fund for young founders backed by angels and Universities. She began her journey at Rockstart, a global accelerator & VC fund, and for reasons that she can't recall, got a degree in Law as well.

A cutting voice, you may know her for her satirical critiques calling for a better industry. This powerhouse leads our sourcing and networking in Germany, Austria, and Switzerland (DACH). She landed solo in Berlin to open our first international office.
Sid Choksi
Associate
Thriving in ambiguity.
Coming from a family of diamond entrepreneurs, Sid spends his days searching for the diamond in the rough at Peak.
He began his career in venture in sunny Madrid and hasn't looked back since. Sid has moved through various investment roles, including at a micro VC fund, an AI venture studio, and an angel fund, always maintaining focus on the earliest stages where people matter most.

Outside of venture, he spends his time golfing and binging the next hot documentary. Not to be fooled by the diamonds and golf, we love Sid for his down-to-earth attitude and ability to laugh at anything and everything.
Stefan Bary
Managing Partner
For Stefan, there is no mountain too high or Excel file too big…
Champion of 'deep data' at Peak, Stefan got his start in corporate finance at First Dutch advisory and went on to lead entrepreneur-backed Javest Investment Fund. By the time he joined Peak in 2015, Stefan had spent years supporting teams from seed to growth stage and navigating a jungle of fundraising, mergers & acquisitions, financing structures, company valuations, and management buy-outs at an international scale.
Don't let the financial background fool you, Stefan is our resident philosopher, psychologist, and, thanks to his infamous whiteboard diagrams, our resident artist, too. At Peak, Stefan fights for our founders at every stage, armed with meticulous attention to detail and quick wit.
Thijs Dijkman
Investment Manager
From slinging stacks to head of Benelux.
Like a true dutchman, Thijs grew up hustling in a pancake restaurant. A long journey from slinging stacks, Thijs now leads all of our Benelux sourcing. He comes from the finance world. Before joining us in 2017, he learned a thing-or-two about global data services at Willis Towers Watson and started investing at The Mutual Fund, a collaborative portfolio managed by investors.

In Peak's family of big characters, Thijs has both feet on the ground: he is the voice of reason and the bridge between gut instinct and deep data.
Our Entrepreneurs in Residence.
Founders with the scars to prove it.
Growth Marketing Master
Ex-Paypal, Venmo, Fanatics, and Airbnb
"The Product Guy"
Ex-MessageBird