Amsterdam 7 October 2019 – The second edition of Peak's Fundathon was a great success with two (!) investments in one day. Both Route42 and Belgian startup Storychief received a EUR 100k convertible note. Out of 120+ applications 5 companies were selected to work on their plans for growth, talent and internationalization with the help of experienced entrepreneurs and investors. The Fundathon competition was an excellent opportunity to win smart capital i.e. capital plus expertise.
Out of 120+ applications, 5 companies were selected to work on their growth, talent and internationalization plans during the 1 day Fundathon competition. During the day participants had the opportunity to learn from Peak's portfolio companies and investors, GrowthTribe, and experienced entrepreneurs including Arthur Kosten (ex-booking), Erik Broekhuis (Netsociety), Jeroen Verberg (Hippo). Peak guaranteed that at least one company would receive EUR 100k in funding. However, similar to last year, not one but two companies won and received EUR 100k funding each.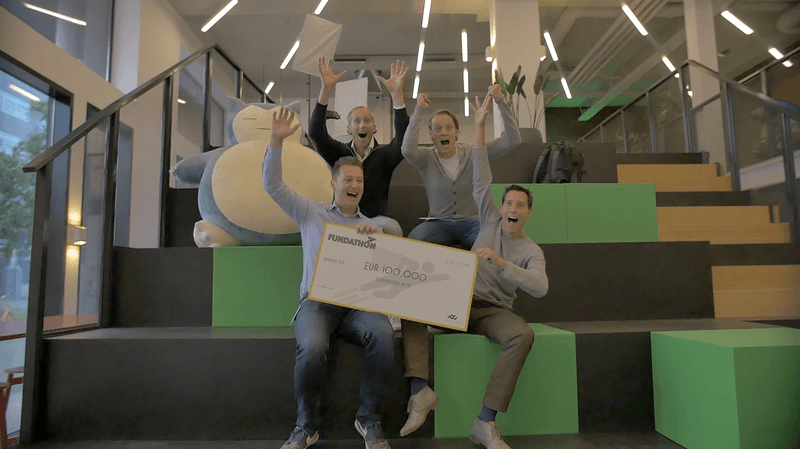 Two investments
Route42 was one of the winners of the day. The company offers a business intelligence platform for trucking fleets. Using the Route42 platform clients can monitor and analyze their fleet to enhance its performance and increase their operating margins. "It was an insightful and intense day," says Max den Dopper. "The Fundathon gave us great insights into hiring the right people and internationalization. After a day full of new insights, it is really cool to take home the EUR 100k funding prize"
European expansion
Given the new European focus of Peak IV the Fundathon for the first time was open to applications from outside the Netherlands. One of the applications came from the Belgian SaaS company Storychief. The startup from Ghent provides content marketing management software that allows companies to spread, measure and optimize their content across multiple channels. The investment in Storychief is Peak's first investment abroad.