The 22-year-old and third-time founder and CEO, Nils Feigenwinter, secures 3.5M EUR financing round led by Peak . "Bling has momentum. It makes financial education accessible to the masses at the right time with a viral product", comments Stefan Bary, Managing Partner at Peak.
La Famiglia, the initial investor, is co-leading the financing round. Founders of Amorelie, Orderbird, and IDnow are also investing alongside existing Bling business angels Verena Pausder and André Schürrle. 
"Every second family recommends Bling to other families", states Feigenwinter, "Families are networks. By starting with the child and parent unit, we grow to involve the whole family tree from grandparents, godparents, and friends. These are network effects in action."
Bling is an app for the whole family. "We are the first digital banking touchpoint across all generations and kinds of users", Feigenwinter says as he announces new family products.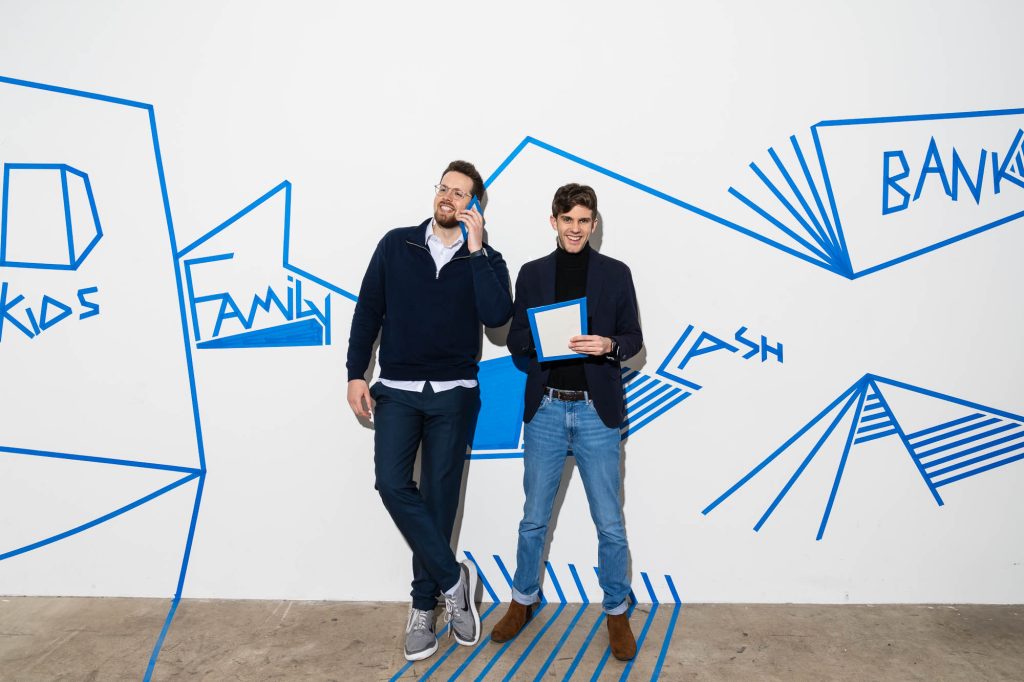 Berlin – 14 December 2022 Bling, Europe's first family-fintech from Berlin, raises millions in its seed funding round just six months after launch. The lead investors are Peak and La Famiglia, both known from earlier investments in consumer and fintech companies.

Coined the "Fintech Wunderkind" by German media, Nils Feigenwinter founded Bling at only 20. This follows a 12 year career in the family industry already, starting when Nils debuted as a kid's TV host at ten years old. He went on to found three companies in the youth segment including Switzerland's largest student magazine, a family merchandise and licensing house, as well as a consultancy agency specialized in young adult topics. 
"Only a few years older than their user group, Nils and Leon uniquely understand the needs of children, parents, and the family unit overall. They can crack the market where other silver-haired competitors have stalled." believes Madeline Lawrence from Peak, herself a 'gen z' investor, "It's the ultimate 'ok boomer.'"
"It's a challenging time to build a consumer fintech, but we just delivered viral growth and monetized from day 0," says Feigenwinter, "Our numbers speak for themselves".
"The Bling team has exceeded expectations. With the investment, we underline our conviction in strengthening the financial literacy of children and teenagers" comments Judith Dada, General Partner at La Famiglia.
Since the summer of 2022, Bling has offered a family banking solution where children can gain independence by learning financial responsibility through educational content and their own payment card. The concept is well-received by users, with thousands of families using Bling's services and more than 10,000 children using a Bling card as their first personal payment experience, all within the first few months after launching.
Bling is aiming to capture a multibillion-euro market. The family segment has the highest purchasing power of any demographic. The annual spend on family recreation is more than €35B in Germany alone. In retail banking, over 25% of European customers are parents with young children. "Yet they are often forgotten by banks in product development", says Feigenwinter.

"Pocket money was just the beginning. With a wider family fintech, Bling can empower families and promote financial independence," adds Peak's Managing Partner Stefan Bary.
The seed financing allows Bling to accelerate growth and quickly expand its offerings. "For decades, families have been neglected as a target group. We are changing that. Our products are centered around family development. And with our new savings plan, beginning at birth and extending into teenhood, we prepare to push this strategy further", Feigenwinter states.
In addition to business angels Lea-Sophie Cramer, Felix Haas (Co-Founder, IDNow), Jakob Schreyer (Co-Founder Orderbird), and former ING-Diba CEO Ben Tellings, family influencer Carmen Kroll, Angel Invest, IBB Ventures and Prediction Capital are investing capital in the course of Bling's seed round.
About Bling
Bling is Europe's first Family Fintech. Founded in 2021 as a pocket money app, Bling strengthens the financial literacy of children, young people and families. Thousands of family units are using the Bling app. For many children, it is their first independent payment experience.