Last week Peak organized a session for our portfolio founders about recruitment. Attracting the best talent is one of the top priorities in fast growing companies. We often see that companies underestimate the time and effort it takes to hire employees resulting in less growth. So we decided to actively support our founders to share their experiences, learnings and challenges in recruitment. Here are the most important 8 learnings from the session inspired by the founders of Channable, InvoiceFinance, NPEX, OneFit, United Wardrobe, Studocu and of course Media Distillery (thx guys for hosting us and delicious pizza 😋)
Define your hiring plan and key deliverables on a job level
When scaling your company the most important thing is to make the right hires and do it fast. We help our portfolio companies to create a clear org chart for the coming 3 , 6 and 12 months before we invest. With this you can derive a hiring plan as it takes around 3 (junior sales) to 6 (developer) or even 9 (C-level) months to hire someone successfully. Key requirement to create a job profile is to set the key deliverables for each job for the first month, quarter, half year and year so you have a clear internal agreement what this person should bring to the table. Secondly, a great aid is to create a search profile (not a job profile) with hard requirements regarding experience, language, tooling, etc. to find the right candidate on external sources like Linkedin, Honeypot and Magnet.me etc.
Recruitment is — as it is with sales and funding — a numbers game
A common mistake — besides taking unrealistic time frames to hire new employees and moving too slow in the application process — is not having enough applicants for the job. To hire one good sales rep you will probably need 100 CVs, 20 first interviews,10 second interviews and 5 assessments to make 2–3 good offers. This varies per job and seniority level. For example InvoiceFinance went from 6 to 35 employees in 2 years based in the South of Holland. Without this clear strategy this would have been be quite impossible in a region with less density.
Define your purpose … and own it!!
Start with defining the purpose of your company: Why would someone want to work for you in the first place? Keep a sharp eye on the right match: Know what your key values are and what you are looking for. This will help you look for the right candidate but even more important stand out in this competing market. So candidates will pick YOU instead of just the highest salary. Is your ultimate goal to make people healthier like Onefit with #OneFitPlanet? Or are you disrupting the polluting clothing industry with sustainable fashion like United Wardrobe?
Organise it well — to really make it happen
Depending on the size of the company, different solutions will work. Up to 20 people, the founders are doing the hiring themselves. Also because 'Hire fast, fire faster' is more important than ever, who can better make this judgement than the founders? After this, the management team will probably take the lead and the founders will do the final — very important — interview. During this phase you will work with recruiting agencies like LevelUp, Scale Force Talent, etc. From around 40 employees , we have learned it is key to find a Head of People (most of the times a stretched recruiter) to handle recruitment (select profiles, reach out for the first time and schedule meetings) but also help with other HR stuff like vacancies, evaluations, etc.
Shoot for the stars: hire people who are better than you and pay them well
You have probably read about Steve Jobs's quote "A players hire A players; B players hire C players". Your company will achieve real success if you are able to hire people who are better than you. Some founders let their egos in the way of hiring people who are better than them. Other founders struggle in hiring someone better than themselves simply because they can't. Have a look at the blogpost of Alexa von Tobel about how to hire someone better than you. The founders of Studocu made their dream hire for more experience in the team with former Just-Eat COO Rasmus Wolff to accelerate their business but also achieve personal growth. In another portfolio company the person responsible for growth earns twice the amount the founders are earning. And it is worth every penny, because they will catch up later 😀.
Tools, tools, tools — and make sure you use them
Tools can make recruiting so much easier. For example, reach out to people via Linkedin, create a talent pool or assess people's skills beforehand. For sourcing, most of our portfolio companies use Recruitee, Homerun or Personio as a platform. These will create a great job site, give you insight in the recruitment funnel and enables nurturing when there is a fit but the timing is not right.. For onboarding, Bamboohr works pretty cool; for office guides Notion and for feedback Officevibe and Peakon.
Offer perks — be flexible and listen to your employees
OK you're a startup. Let's face it — you cannot match the salaries of Google or Booking. But what you can do is offer perks. Besides great food & beverage, choosing your own hardware, first class transportation, a lot of our portfolio companies have a training budget of 2–3k per person for personal development. At Media Distillery you have the opportunity to start your own project. If you can manage to build your team you even get more days to execute the project. This is both beneficial to the company as for the learning curve and creativity of the employees.
Go to universities — But not the standard job fairs!
There is a lot of talent at universities. Upcoming marketeers and sales reps, high potential developers and other young people who are eager to learn at fast growing companies. However, traditional job fairs do not seem to work. Guest lectures, thesis fairs, hackathon and other condensed meet ups seem to be very effective. Spread the word and do something back for the community as Channable is doing with their Tech Blog. They even had their office next to the university. Ideal to invite some students for a beer around the corner.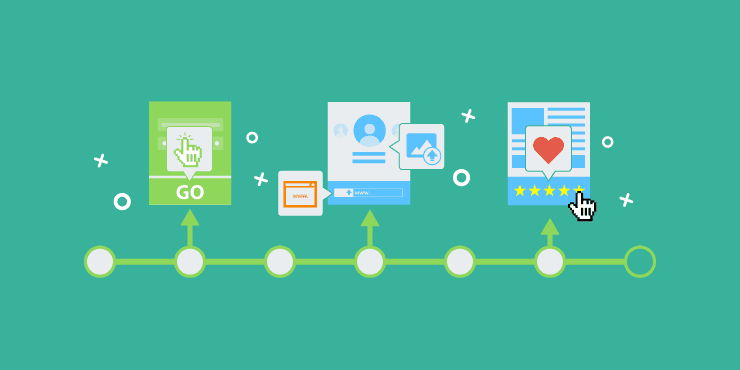 Don't forget the onboarding — or this might kill all your efforts
You can do a magnificent job in finding and closing new clients every month. But what if 30% churns the next month? Same holds for recruiting. A great onboarding is key to get people up to speed, engaged and willing to stay at your company. Make them feel happy when they arrive. We have seen lots of things like flowers on their desk and cake for everyone. Do not forget to show them around the building and have a clear onboarding plan for the first months. It helps your new hires to get a fast ramp up time while simultaneously offering the company the opportunity to review the first results. In 1 month it should be clear if there is a fit between you and the new employee and dare to act on this.
Do you have a marketplace or SaaS startup, and you want to join the Peak family and get more deeper insights on the hiring process, more tips and tricks, understanding of salaries to pay and recruitment fees which are acceptable, feel free to check out if there could be a mutual fit here!
Happy hiring😀